Our Firm
Progressive Financial Planning is dedicated to serving your individual or business needs in a professional, confidential manner. We strive to take the confusion out of the ever changing market and work to obtain your goals for a secure future. We take the "Planning" aspect of financial planning very seriously.
We start by helping you to establish your goals and objectives by gathering information. The information is then analyzed to see what options would best suit your needs to obtain your goals. After these steps are done, recommendations can be made and implemented.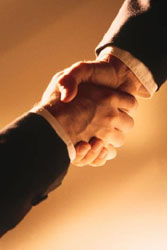 Planning is a long term thought process that requires a commitment and honest answers regarding your risk tolerances and realistic needs. Because life is always throwing changes at you we also realize that your needs or goals may change also.
We ask that a client have at least a yearly review of their plan however we are here to help any time there is a change needed. As an added step in staying in touch with our clients, we also send out a quarterly news letter that has some short, easy reading, informative articles, financial tips , and tax law changes. We also try to keep our clients and the community informed of the benefits of financial planning strategies and changes in the law by hosting several seminars each year.